Texture. Color. Pattern.
New introductions from CMO Paris + Élitis

Schwartz Design Showroom offers a variety of Textile and Wallcovering manufacturers dedicated to providing beautiful options for all of your design projects. Today we are spotlighting two of the best: CMO PARIS and ÉLITIS.

CMO Paris creates rare and timeless materials made of the finest natural fibers. They travel the world to find the rarest age-old skills. They are unrivaled when it comes to creating exceptional pieces.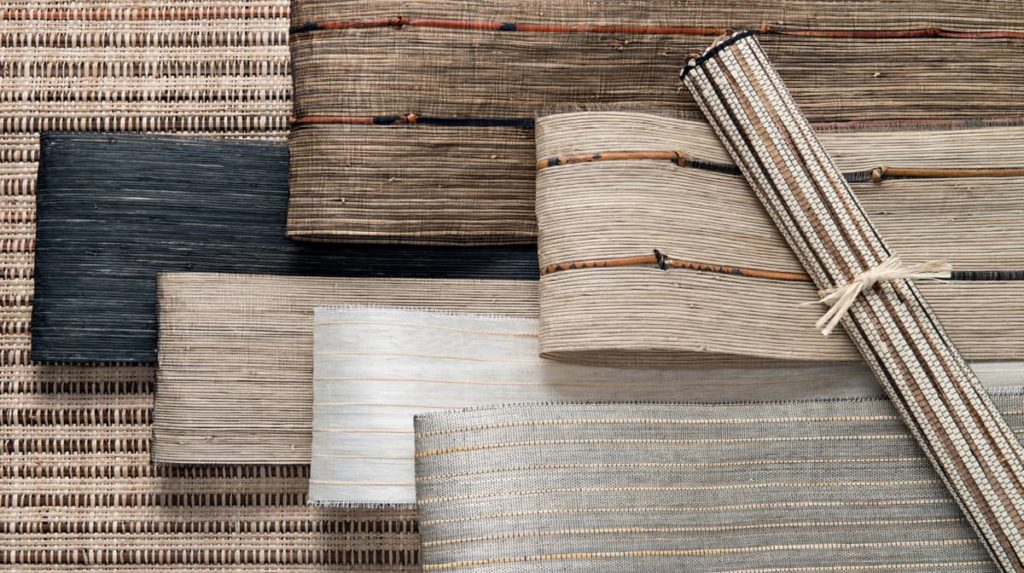 The Raphia Mélangé Wallcovering Collection
In its simplest form, raffia spins its authenticity by embracing other fabulous materials: silk, rattan, buri or abaca. In the fanciful stripes that are born from these unions, we encounter patterns, small bows, openwork lines. The craftsman was left to determine every detail, meticulously crafting his incredible weave.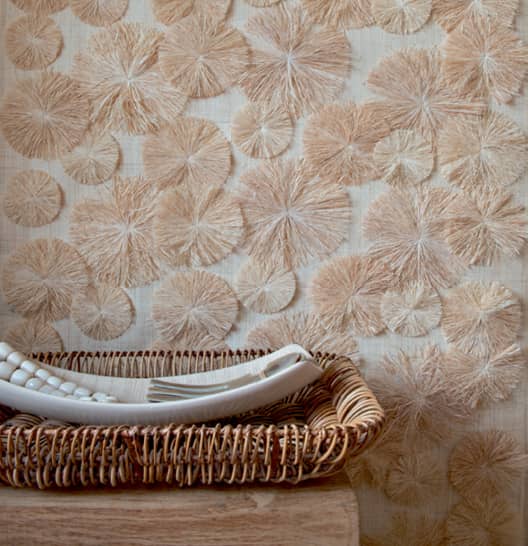 The Raphia Mural 2 Wallcovering Collection
Raffia has achieved a new handicraft feat: it has embodied 3 dimensions. Thus, it presents itself crafted in two ways, in a creation which doubles its natural beauty with true creative originality. With its pompoms placed randomly by the craftsman, sometimes even tinted manually in tie-dye, it is adorned with lightness. Also used for the backing, raffia gives the evanescent dance of the pompoms a rawer base, with an irregularity that gives all its soul to the weave.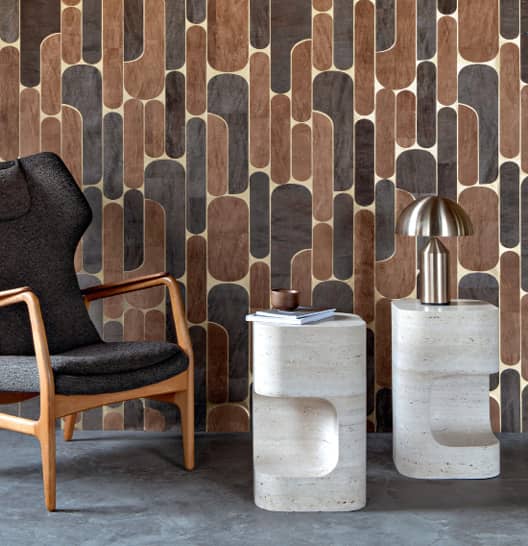 The Murier Mural Wallcovering Collection
Like marquetry, the mulberry tree rises in graphic and refined spheres. Behind these visual creations, extensive work is carried out on the mulberry pulp, which offers the craftsman these finishes only after undergoing a series of steps in his hands. It is solely once it has been tamed that he can patiently handcraft his designs and let their tones vibrate.
---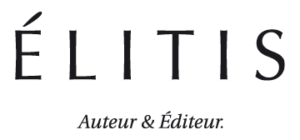 Élitis has gathered some of its most sophisticated fabrics and wallcoverings to inspire outstanding design projects. Through unique effects and techniques, they enchant. Remarkable weavings, transparent beads revealing a shagreen layout, unscripted wefts, mesmerizing reflections…they have the amazing ability to transform raw material in uncommon ways.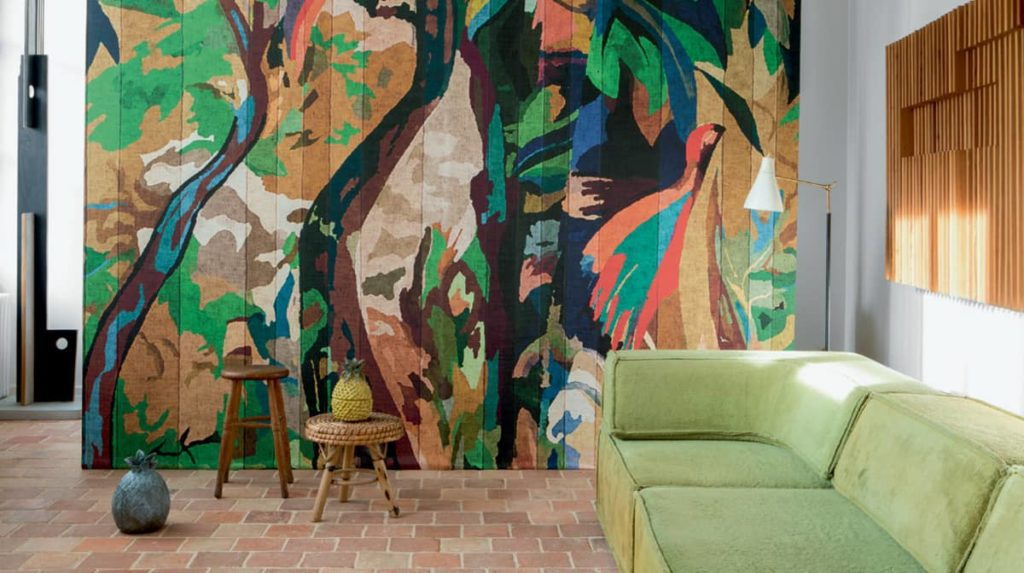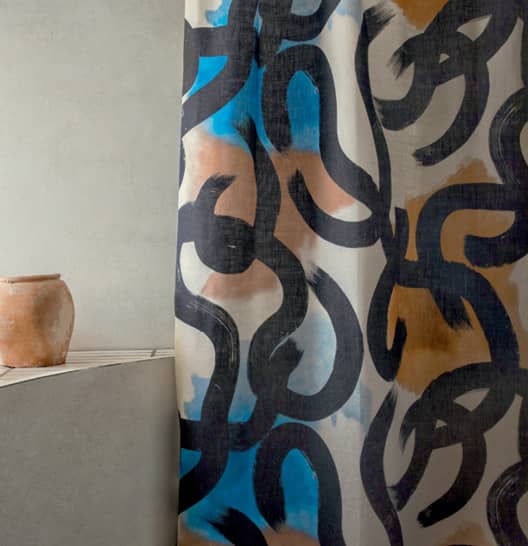 Escale Fabric Collection, Design Obsession
Street art in Dakar inspires this pictorial release for this printed design where we feel the force and speed of the stroke in very expressive lines. The black stands out like a painting to mark the intensity of the motif. Resolutely modern, this digital printed fabric offers a palette of original colors in sprayed touches on a jute and linen background.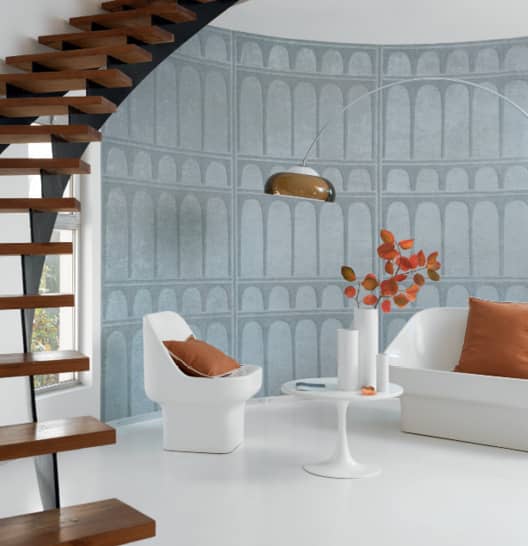 Galerie Wallcovering Collection, Design Colisée
3D has come across two new sidekicks, linen and chenille. One is very mat, the other warm; this fine team makes lines bulge to conquer voluminous universes. Architectural arches, curved moldings, rounded stars…they also contribute to the acoustic comfort of the space.