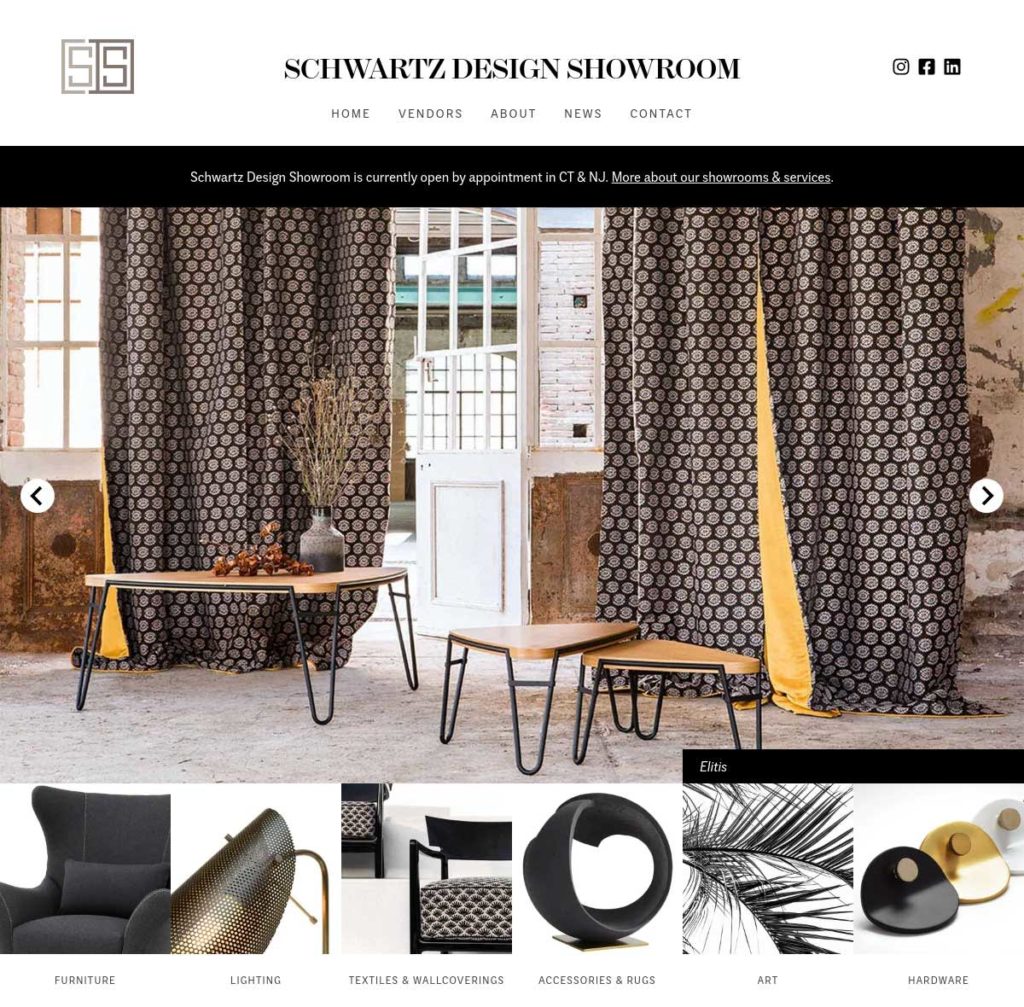 ---
New Vendor Catalog
Schwartz Design Showroom is proud to debut our new website complete with a sleek and modernized look! The contemporary aesthetic lends itself to a user-friendly layout that showcases a premier catalog of top-notch vendors and their current collections. The site features updated images from over 200 manufacturers and a revolving inventory of furniture, lighting, accessories, fabrics, rugs, hardware, and art. The new schwartzdesignshowroom.com is a one-stop location for everything you'll need to make your projects dazzle!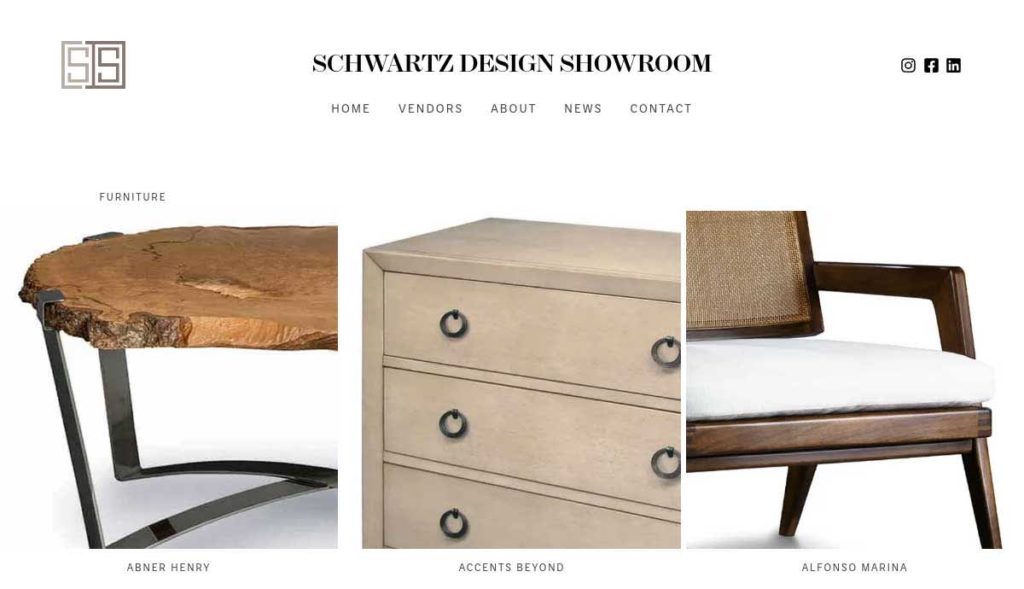 ---
Meet The Team, Vendor Spotlight + Curated By Alexis
Family is the foundation of Schwartz Design Showroom. We are a family-owned business, committed to treating our entire team as well as our clients with care. President Alexis Varbero and the entire Schwartz family create an experience that extends beyond the appointment to feel singular and familiar to everyone who steps across our threshold. Get to know the entire team by browsing the bios on Meet the Team or click on Vendor Spotlight to take a peek at the vendors we love as they provide insider tips and industry updates. Care to check out what pieces and trends Alexis Varbero is loving at the moment? Visit Curated by Alexis to view collections that our fearless leader can't get enough of. The goal is to feel comfortable and knowledgeable with every design decision, and the Schwartz team will ensure that is possible; because once you step inside Schwartz, you become part of the family!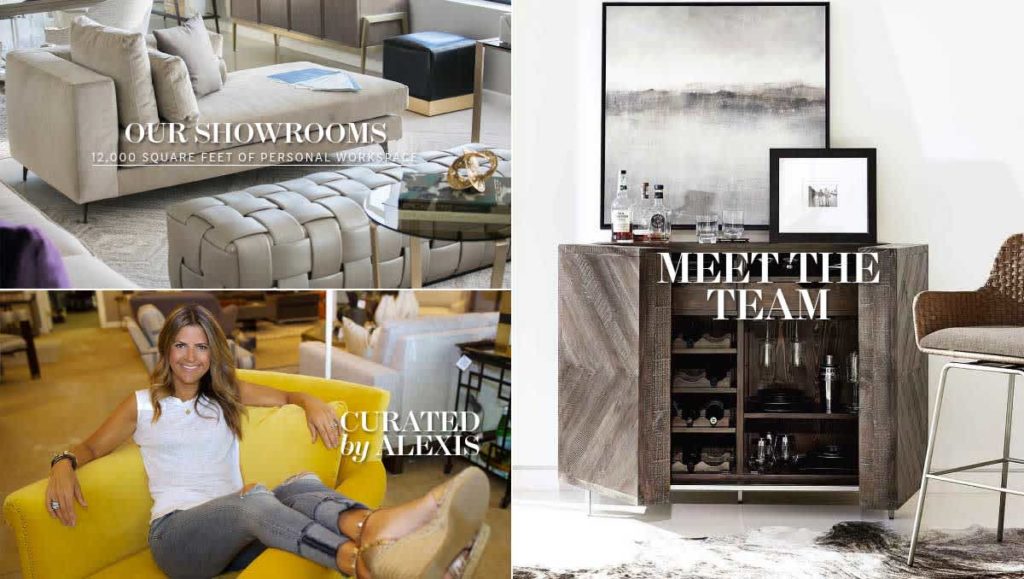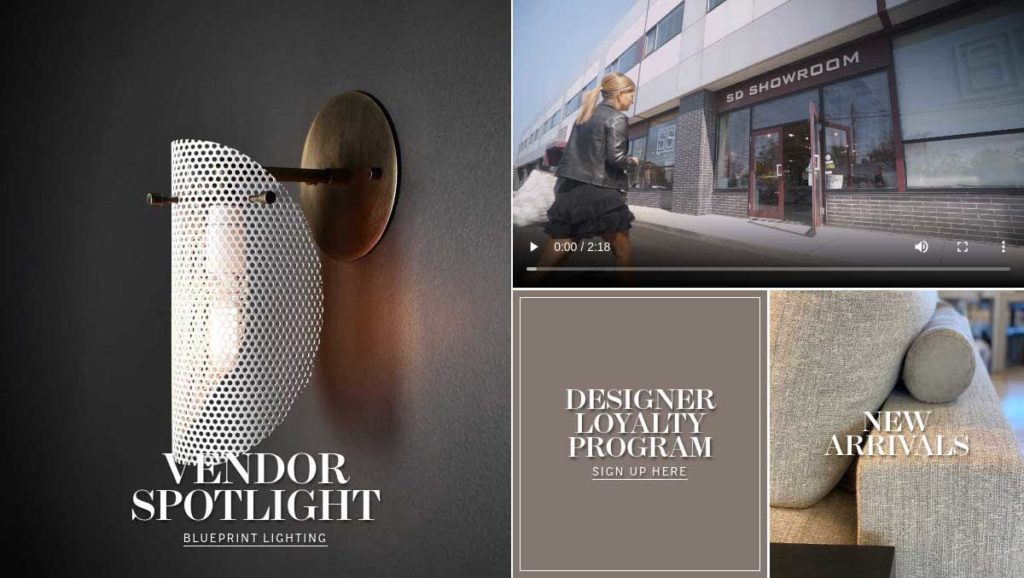 At Schwartz, we are dedicated to producing a seamless and efficient environment for our clients, and our revamped website is an extension of this mission. It aims to create an unparalleled virtual shopping experience that our clients can rely on, especially now that much of the design process is being handled remotely.

---
Check Out Our New Instagram Feed
Additionally, you may have noticed that the Schwartz Design Showroom social media accounts, particularly our Instagram feed, @schwartzdesignshowroom have undergone a chic new refresh of their own. Followers now have an unobstructed view of the refined aesthetic that has elevated Schwartz to become the luxury showroom we know today. Featuring elegant imagery and innovative products, our Instagram feed presents quality, fashionable, and timeless wares that are bound to set your projects apart.